«Paradies» Baden: Conversion of the historic rooms.
Insights into the last weeks on the construction of the «Paradies» at Cordulaplatz in Baden. We created the concept and implementation planning of the interior fittings for this project and accompanied the construction.
Now it's time for the final spurt for the opening on 3 September. Best coordination and a "hand in hand" with our subcontractors. Thanks to Glaeser Wogg AG for the execution of the carpentry work designed by us.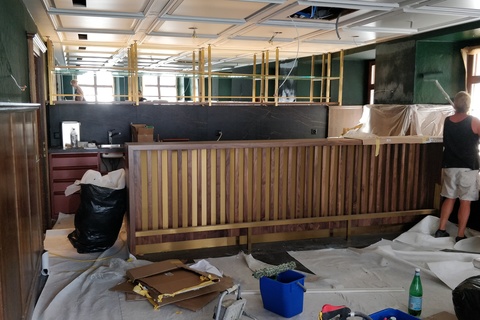 Building owner:
JSC Consulting and Engineering AG
Our services:
Drafting of the concept and implementation planning